Benefits Of Professional Pest Control In Charlotte, NC
December 30, 2019
The worst thing a person can ever do is underestimate pests. It can be easy to shrug off the occasional ant, spider, or centipede around your home. After all, what harm can such little insects do? But it is important to know what pests you are dealing with. Little black ants may not pose much of an issue. But termites, on the other hand, can literally eat you out of house and home. If your home doesn't have the proper protection, you, your family, and your investment could be at risk. To help you decide what to do about pests in your Charlotte, NC home, let's talk about some of the benefits of professional pest control.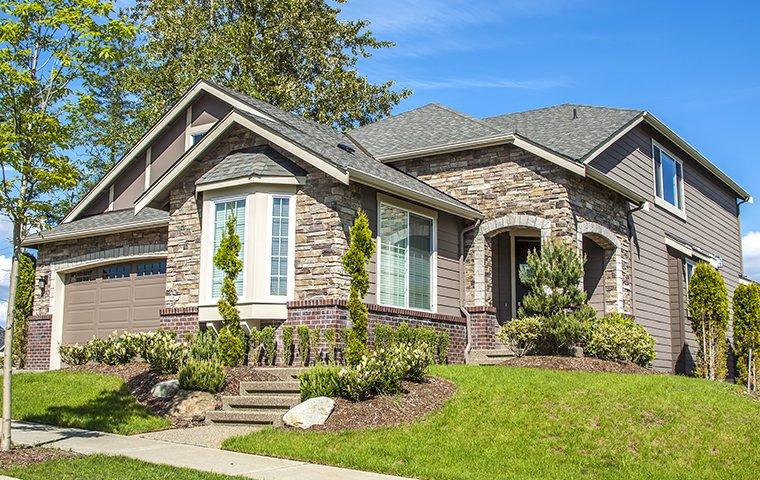 Benefit 1: Professional Pest Control Saves You & Your Home From Pests
Pest problems can be split into three categories annoyance, destruction, and danger. Every pest falls under at least one of these descriptors, some fall under all three. Rodents, for instance, are a great example of an all-around pest threat. Not only can they keep you up at all hours of the night by making noise in your walls and ceiling voids, but they can also destroy your home with their teeth, and spread diseases and parasites to you, your family, and pets. Professional pest control services help keep pests like rodents away from your home. It also ensures that other pests like ants, spiders, and centipedes stay out. Regardless of what problems pests can cause, it is wise to have a safeguard in place to keep them out of your home.
Benefit 2: Professional Pest Control Is Easy
The internet is filled with useful information, and with enough research, you could probably learn how to deal with termites on your own without the need for professional help. Of course, you would also have to purchase the proper equipment to do the job right and be able to safely and properly apply the treatments needed around your home. You can understand why this would be a hassle.

With professional pest control, treatments are easy. Your friendly pest control technician already has all of the equipment needed to treat for termites and the proper training and practice to ensure the job gets done right. All you have to do is give them a call and let them do their thing. It's that simple.
Benefit 3: Pest Control Saves You Money
There is more than one way that professional pest control can save you money in the long run. For one, it costs less than what you might pay for DIY throughout the year, especially if you are treating one pest at a time. Professional pest control can also save you money on home repair costs by keeping away destructive pests like termites and carpenter ants. If you didn't know, termites alone cost United States home and business owners a staggering 5 billion dollars each year.

To save even more money, consider year-round pest control services. This service gives you full coverage for a wide range of pests so you don't have to call up a professional every time a new pest problem arises.
Why Choose Aruza Pest Control
At Aruza Pest Control, we are more than just a service provider, we are a family with your best interests in mind. Our mission is to become a nationwide brand known for excellence and dependability. With several customizable pest control options to choose from and a staff of highly trained pest technicians to implement them in and around your home, you should have no trouble finding a solution to fit your needs.

Give us a call today to get an estimate for your home or to talk about our year-round pest control programs. At Aruza Pest Control, there is no stopping us from stopping pests.