Charlotte Property Owners' Complete Termite Control Guide
August 13, 2021
Owning a home in North Carolina means becoming familiar with termites. If homeowners could access a Charlotte property owners' complete termite control guide, these folks could have a valuable resource to learn about this pest. Fortunately, our helpful experts at Aruza Pest Control are available to work with regional residents instead.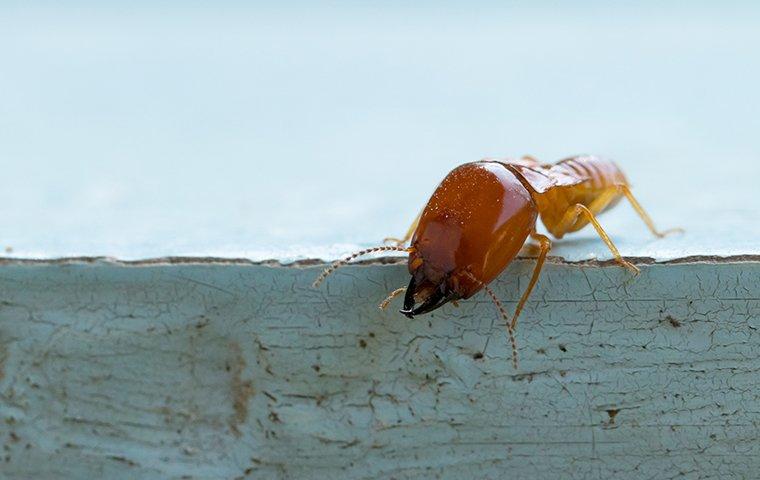 Strangely enough, termites are not all bad and can actually aid the environment in natural habitats and ecosystems. Termites decompose decaying fallen trees, then return those nutrients back into the ground; they also continually aerate the soil. The result is nitrogen-rich soil.
Another interesting fact is that termites are consumed (on purpose) in some cultures. These bugs are known for their high nutrient content that can satisfy eaters. Homeowners, however, are not so enchanted with termites. Each year, billions of dollars in damage occur due to this type of pest. Even more alarming? A typical homeowner insurance policy doesn't cover such damage, which comes out of pocket for the unlucky victim.
Determining If Your Charlotte Home Has Termites
An important page out of the Charlotte property owners' complete termite control guide involves identifying whether or not you have termites on your property.
What To Look For On The Exterior
Mud tubes are a noticeable sign that termites are on the premises. These tubes are about the size of a pen and can resemble clay; they're typically found around the foundation.
What To Look For In The Interior
Look for areas where there is soft or damaged wood. Even areas of wood that may seem to have water damage, specifically in wood flooring. Tap such areas to see if there is a hollow sound to indicate a termite presence. Spotting small piles of a sawdust-like substance could also be troublesome, as this could be termites' waste. If wings are found near windowsills or doors, this could also be a sign of termites.
As many of these signs aren't intuitively easy to identify, termite activity often goes undetected. It doesn't take long for termites to wreak havoc on homes. Annual inspections are the way to go. Having one of our qualified termite professionals at Aruza Pest Control conducts yearly inspections can protect homeowners by preventing these destructive insects from damaging property.
Avoiding DIY Termite Treatments
It may be tempting to try to remove termites on your own, but there are a few reasons why this is a bad idea:
Ineffective - Simply put, DIY termite control rarely, if ever, works, especially permanently. Even worse, treatment may appear to work, giving the homeowner a false sense of security that termites have fled.

Costly - Some companies prey on those trying to save money by offering termite treatments available for purchase. These so-called remedies rarely work but are not exactly cheap. Unfortunately, time lost during application can lead to even more extensive termite damage, causing a bigger financial drain.

Potentially Dangerous - Anyone unfamiliar with how to properly apply pesticides can be at risk when using such chemicals. Additionally, these DIY termite pesticides contain unknown elements that may trigger allergic reactions.
Applying essential oils and mass-produced pesticides are typical ways homeowners may try to tackle termite issues. Drilling into the structure, injecting termiticide, and using termite bait are even more DIY ideas.
Send Termites Packing For Good With Help From The Experts At Aruza Pest Control
The most important takeaway from the Charlotte property owners' complete termite control guide is calling the pros at Aruza Pest Control. Termites can bleed homeowners' pockets dry but not to worry. Contact Aruza Pest Control at the first sign of a termite or schedule an inspection, and our qualified associates will be glad to take care of any termite problems. We also provide general pest control for Charlotte homes.