Charlotte's Step-By-Step Cockroach Prevention Guide
October 8, 2021
While your house may be your most expensive investment, your family and pets are most important in your life. You spend your days working hard to give them the very best, to care for their every need, and to keep them from harm. A silent danger that may be lurking in the dark areas of your home is the cockroach. You may think cockroaches are just weird, annoying nuisances, but they have the potential to cause those you love harm.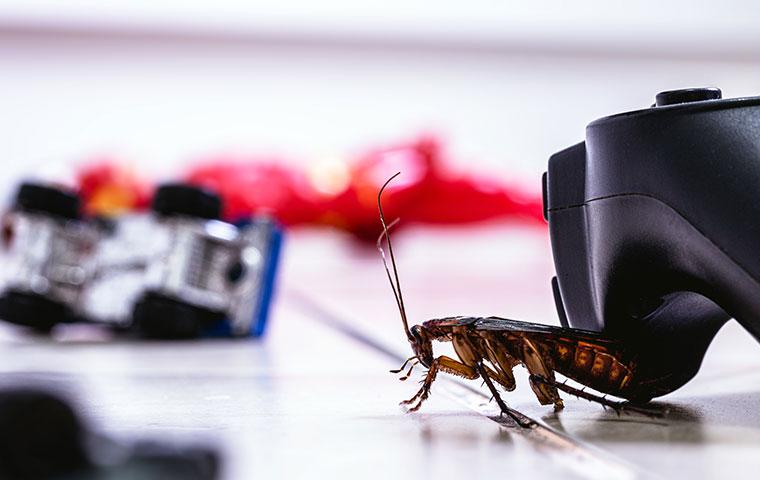 Here's A Quick Way To Spot Cockroach Infestations And Identify Dangers
Cockroaches are worldwide, and they can be difficult to prevent from accessing your home. Since they can locate even the most minor access point, every homeowner should routinely check to see if they have signs of cockroaches on their premises.
Four signs that you may have cockroaches include:
Seeing cockroaches in or around your home
Seeing droppings that have blunt ends with ridges on the sides
Finding egg capsules (8mm long and dark-colored) stuck to places close to food or moisture
Smelling a "musty" odor
Cockroaches can transmit some severe health issues. Fecal droppings, saliva, and urine also contain allergens that can set off allergic reactions and asthma attacks year-round. Just when you think it can't get worse, cockroaches carry, at minimum, 33 different types of bacteria. They spread E. coli, salmonella, six kinds of parasitic worms, and seven human pathogens.
What Everyone Should Know About Preventing A Cockroach Invasion
You may do a thorough check of your home and think, "no problem – nothing here to see." This is fantastic news; however, your problem could be just around the corner. Homeowners would be wise to consider preventative measures to keep these inventive creatures from finding their way into your home.
Some areas to consider when putting a prevention plan in place includes the following:
Cockroaches love clutter, so give your home a good, deep clean.
Pull out and clean under forgotten areas such as refrigerators and stoves.
Wipe and sweep areas where food gets dropped; vacuum weekly.
Keep sinks clear of dirty dishes and wipe spills quickly.
Store food in airtight containers.
Check behind the cupboards.
Keep high moisture areas in your home well-ventilated, including attics, crawl spaces, basements.
Place screens over drain covers.
Use garbage cans with tight-fitting lids.
Use a silicone-based caulk to seal gaps/openings in walls, around drains, electrical outlets, and switch plates.
Inspect items before bringing them into your home.
It may seem like a lot to do, but preventing cockroaches is far easier than eliminating them once they've made their way inside.
How To Identify And Fix Outside Cockroach Infiltration Points In Charlotte
The best plan is a prevention plan. Once homeowners have everything shipshape indoors, outside areas need repairs that will help deter these insects from wandering into your space.
Outside areas of prevention include:
Eliminate areas of moisture inside and out.
Keep mulch areas shallow.
Seal outside cracks, crevices, and gaps around your home.
Install gravel barriers around your foundation.
Trim bushes and shrubs close to your house.
Remove wood products and firewood well away from your home.
These steps will help prevent cockroaches as well as many other pest species.
Who Else Wants A Better Solution To Cockroach Problems In Charlotte?
If all your prevention steps have failed, or you find you have a problem before instituting remedial measures, get help from the pest professionals at Aruza Pest Control. We have been fighting these Charlotte pests for over 20 years. Using our knowledge and experience, we will locate your pest problem and use our eco-friendly products to eliminate them once and for all. Call Aruza Pest Control today, and let us show you how we make pest control easy.