How To Deal With Cockroach Infestations In Charlotte
March 25, 2022
Cockroaches are creepy and crawly and just plain gross. Having cockroaches in your Charlotte home is not just repulsive, but can also bring disease into your home and threaten the health of you and your family. These pests are a dangerous and unsightly guest no one wants to have in their home. But what can you do to get rid of them once and for all? We here at Aruza Pest Control have solutions that will work for you.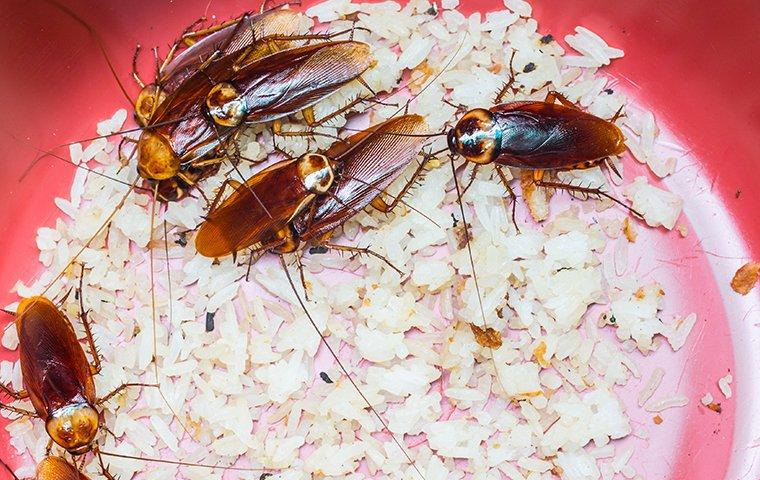 Are These Cockroaches In My Charlotte Home?
How can you tell if the signs you are seeing are evidence of a cockroach infestation in your Charlotte home? We have the experience to detect these often hard-to-find pests, despite their keen ability to nest and hide in a wide variety of spaces.
Some signs of cockroaches include:
Droppings, which will resemble that of coffee grounds or pepper
Dark streaks or smears, often left behind in areas where cockroaches are most active
Molten shells left behind as cockroaches become adults, leaving up to eight skins behind as they grow
Eggs resembling a small brown or red oval, smaller than a penny, and containing up to 30 nymphs
A stench or unusual odor, given off as a result of cockroach pheromones
Seeing a cockroach itself
Damage to your property, such as chew marks on food containers and packaging
Why Is It So Bad To Have Cockroaches In My Charlotte Home?
Besides being unsightly, cockroaches are a dangerous pest to have in your home. They often feed off of rotting food or infest your kitchen to enjoy the same foods you eat. Additionally, cockroaches in your Charlotte home can carry disease. These pests often carry salmonellosis, typhoid fever, cholera, gastroenteritis, dysentery, listeriosis, giardia, and E. coli infection to humans. Their existence in your house can mean the spread of disease to you and your family.
Can I Get Rid Of Roaches In My Charlotte House On My Own?
There are many products sold to get rid of cockroaches. Unfortunately, store-bought and DIY cockroach control are generally ineffective, due to cockroaches' ability to evade detection. So while traps and bait might take care of a few cockroaches, they're busy nesting and breeding out of sight. Some cockroaches have also grown resistant to common over-the-counter pesticides, meaning that many types of bait won't even kill the roaches that eat it.
To safely and effectively eradicate a cockroach infestation, enlist help from Aruza Pest control.
How Can I Prevent Future Cockroach Infestations In My Charlotte Home?
It is always ideal to stop a problem before it starts. Preventing cockroaches from entering your home is far easier than dealing with an active infestation. Some tips to preventing infestations include:
Keep your house clear of garbage and debris, especially food waste.
Seal food in chew-proof containers made of metal or thick plastic.
Seal holes and easy access points such as windows, doors, and vents.
Begin preventive care from Aruza Pest Control.
The only sure method for truly ridding your Charlotte home of cockroaches is to trust the professionals. We at Azura Pest Control will come up with a comprehensive treatment plan, after inspecting your home and property. After careful execution of our plan, we will continue care with follow-up inspections to be sure roaches and all other pests are gone once and for all.