How To Make Sure Your Home Remains Termite-Free In Charlotte
September 30, 2022
What does it take to prevent termites? Do you have to invest in professional pest control services, or are there simpler ways to keep these pests at bay? We will be talking about this today. If you know professional termite control is the best option for your Charlotte home, reach out to our team at Aruza Pest Control. We will walk you through our comprehensive termite control options and find a plan that best fits your needs. Continue reading to learn about the termites in Charlotte and what to consider about termite control for your home.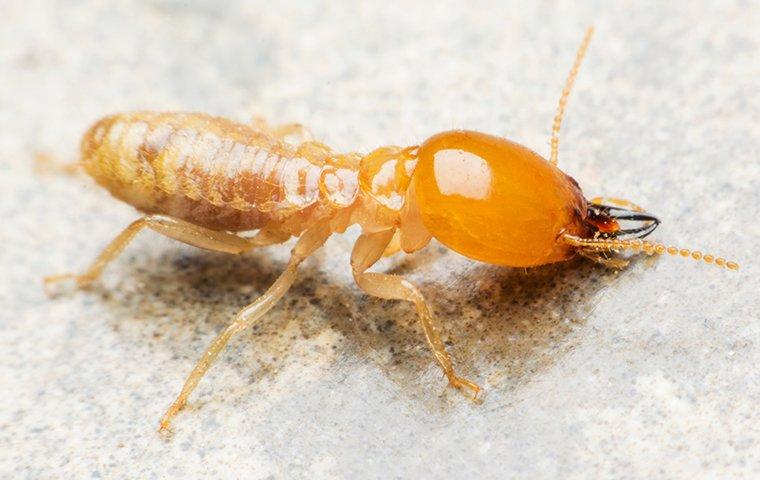 Different Methods Of Termite Control Used In Charlotte
Termites are considered specialty pests in the pest control industry. This is because of the way they invade homes, through structural wood rather than through gaps, cracks, and other openings. The two most popular forms of termite control in Charlotte are liquid treatments and bait stations. Liquid treatments are injected into the ground around the foundation of homes and create an invisible barrier that kills termites that try to invade. Bait stations offer termites tasty food that they bring back to their colonies. This food is laced with a slow-acting poison that eliminates termite nests from the inside out. Another option that is reserved for severe infestations of termites is fumigation. This involves covering a structure with a tent and filling it with a powerful gas that kills termites. To find out what kind of termite control is best for your Charlotte home, have a professional come out and take a look.
Consistency Is Key: How Often Should I Treat My Home For Termites?
Termite treatments are not all the same and require different amounts of maintenance to remain effective around your home. The only way to know what a termite treatment might look like for your home and how often you should re-treat for these pests is to have a termite inspection. This will help our team assess your situation and decide on a treatment option and scheduling plan that best fits your needs.
Do I Need A Termite Damage Inspection?
A termite damage inspection is a necessary process to avoid serious termite damage indoors. If you do not plan on investing in year-round termite control, we recommend scheduling your home and property for a termite damage inspection once a year. If you have some extra time on your hands, one thing you can do is check for signs of termites yourself. Here are a few signs to look for:
Mud tubes crawling up your home's exterior
Sagging floors and ceilings
Pin-sized holes in structural wood
Tight-fitting doors and windows
Overly squeaky floorboards and stairs
Live termite swarmers or their wings indoors
If you do plan on investing in year-round termite control, only one of these inspections is necessary. Once our team identifies termite threats on your property and puts in place a long-term solution, you won't have to worry about termites sneaking indoors.
Termite Control For Charlotte Homes Made Easy
There is only one way to guarantee termites stay out of your home year-round and that is to invest in professional termite treatments. At Aruza Pest Control, we offer a range of powerful programs to deal with different area pests. We would be happy to inspect your home for pest problems and suggest a plan of action to get annoying, dangerous, and destructive invaders out fast. We do our best to make pest protection simple.
Call us today if you have questions about termites or general pest control in Charlotte. Let us show you why so many homeowners in our area trust Aruza Pest Control with their termite protection.