How To Tell If Your Charlotte Property Has A Termite Problem 
July 21, 2020
There aren't many pests that can make a grown adult cry, but these wood-eating abominations can do enough damage that even the most stoic of homeowners might shed a few tears. Termites may not look like much, they might not appear to be the homewreckers their reputation suggests. But these creatures are capable of leveling a house to the basement level, given enough time. Termites cost U.S. property owners over five billion dollars in prevention and repair costs each year.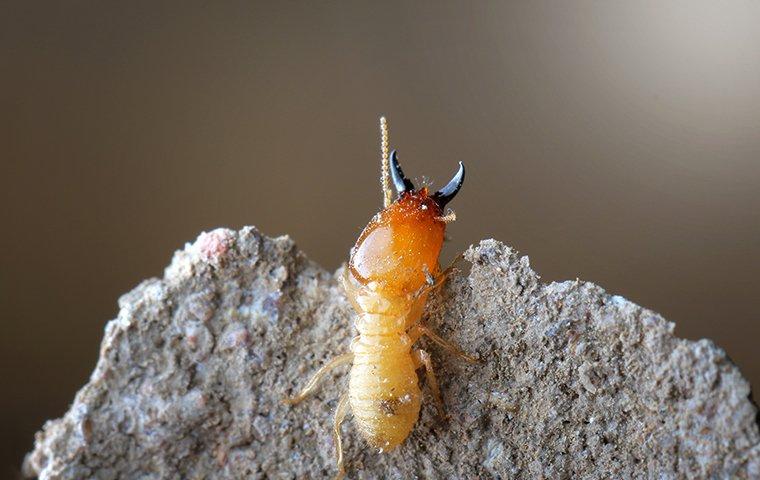 Due to their sneaky natures and quiet personalities, termites usually go unnoticed for some time. This is why it is so important to be proactive about identifying termite activity at its earliest stages. Some of the earliest signs of a home termite infestation include:
Termite swarmers or their wings

Soft clicking noises emanating from the walls

Damaged wooden furniture

Mud tunnels running up and down walls (especially within a basement or crawlspace)

"White ants" in the soil or inside a stump or other dead wood in your yard.
Identifying And Fixing Termite Attracting Factors
Identifying symptoms at their earliest stages is the first step towards proper prevention of a termite infestation. Below are some of the factors that may be attracting termites into your home, as well as some helpful ways to reduce your home's draw to these wood-eating bugs.
Soil-to-wood contact is one of the biggest termite attractants in residential homes. Reduce the amount of mulch that borders the sides of the home.

Moisture-damaged wood, especially beams that may be closer to soil patches, are at high risk for infestation. Have the wood in your home tested or treated for termite activity, or simply pursue regular pest control services.

Storing firewood too close to a structure will draw termites from the outside in. Keep all firewood piles properly stacked in an area far enough away from the home as to not cause future problems. A minimum of 25 feet is often suggested.
If you need to know if you are at risk of a termite infestation, or if you already have one, Schedule a thorough home inspection through Aruza Pest Control today for professional advice and expert prevention assistance.
Get In Touch With The Termite Pros From Aruza Pest Control
Termites are pests that are simply no joke. From property damage and structural degradation to nasty mud tunnels and swarmers, entertaining an infestation at any level poses a huge threat to you, your family, and your home. Protect more of what matters in your life by investing in quality seasonal pest control or a termite prevention plan that targets exactly what you need.
At the first sign of termites or for the best form of termite protection, contact the pros at Aruza Pest Control. We have been serving Charlotte residents and commercial business owners for over 20 years, and our extensive and satisfied client base has proven that Aruza Pest Control is one of the best in the termite termination business.
When you're ready to get and keep your home termite-free, call the Charlotte branch of Aruza Pest Control. If you need more immediate help, chat with us online using our text app, or fill out our easy online contact form to get in touch with a caring professional agent. Let's restore your home together.