Little-Known Ways To Make Your Charlotte Home Less Attractive To Termites 
February 7, 2020
Charlotte is a wonderful place to put down roots and make a cozy home for you and your loved ones. You want to feel safe inside your house. But what if there was a little army of termites eating their way through your support beams, damaging them from the inside out? The worst part is you wouldn't have a clue. They're small and quiet and very good at causing large scale damage that can go unnoticed for months or even years.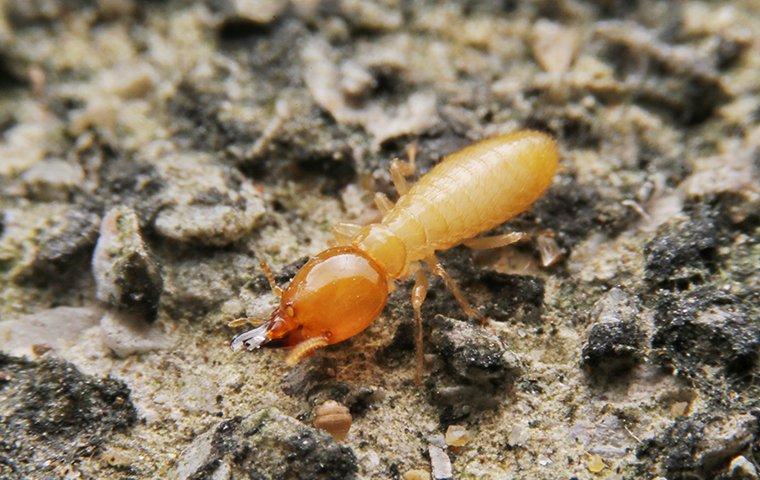 Termites are the "silent destroyers" of the pest world. They feed on wood and other construction materials like plaster and siding, making their way into the core of your house and threatening its structural integrity. They set up colonies near wood for easy access to food, and can quickly set up multiple infestation sites on your property both inside and outside. One colony can contain thousands upon thousands of termites.
Imagine thousands of little wood-feeders crawling around the inside of your walls, eating their way through the structure of your house. It's a nightmare. You need to do everything you can to prevent a termite infestation.
When considering how to prevent termites, it's crucial to know that termites are moisture pests. Not only do they depend on water to survive, but they produce moisture when they feed. They tunnel deep into wood and feed on it, moistening it and weakening it from the inside out. So it's a good idea to reduce sources of moisture in and around your home if you want to avoid a termite infestation.
No method of termite prevention is 100% effective, but there are some things you can do to make your home and yard less attractive to termites.
Repair leaky faucets and pipes.

Service your HVAC unit on a regular basis.

Install a dehumidifier in moisture-rich areas of the house.

Install vent fans in kitchens, bathrooms, and laundry rooms.

Grow indoor plants that are known for absorbing humidity.

Divert water from the house by maintaining functional gutters and downspouts.

Fix downspouts to extend further away from the house.

Repair any rotten areas of the roof to prevent entry.

Remove any moisture-damaged wood from your property.

Make sure woodpiles and wooden structures are kept a good distance from the house.

Eliminate any wood-to-soil contact.

Examine any wood or wooden items brought onto your property.

Monitor mulch distribution as mulch contains moisture.

Install loose mortar or weather stripping around the windows and doors.
While this list of termite-prevention methods is a great place to start, remember that no form of termite prevention is 100% effective. If you suspect there may be a termite infestation on your property, there's only one way to be absolutely sure that the problem is eliminated properly. Call on the professionals at Aruza Pest Control for the best residential and commercial pest control services in the area.
Contact us at the first sign of termite activity, and we will provide an in-depth inspection in order to identify your specific pest problem and then eliminate it accordingly. We are proud to provide eco-friendly pest solutions to the Charlotte, North Carolina Metro Area as well as select parts of South Carolina. In addition to our comprehensive interior treatment, we provide extensive exterior maintenance as well. Our goal is to keep your home pest-free, so contact us today and let us do what we do best.