The Best Termite Protection For Charlotte Properties
December 25, 2021
Wood-destroying insects can swiftly take down your Charlotte home or business. Before you notice the bugs are active, you may have to move to a different place. It's anyone's guess whether it will be temporary or permanent. These pests are often called "silent killers" because they can conceal themselves in walls or soil. Termites fit this description.
Greenery, such as trees and plants, receives essential nutrients as a result of termite activity. Those who study environmental science may have a favorable view of these insects. Some cultures across the world ingest them as a delicacy. Their reputation with most property owners in America is starkly negative, however. Termites generate $5 billion in deterrence and recuperation expenses every year without insurance companies' help. Learn why "do it yourself" termite techniques aren't the answer and how Aruza Pest Control can assist you.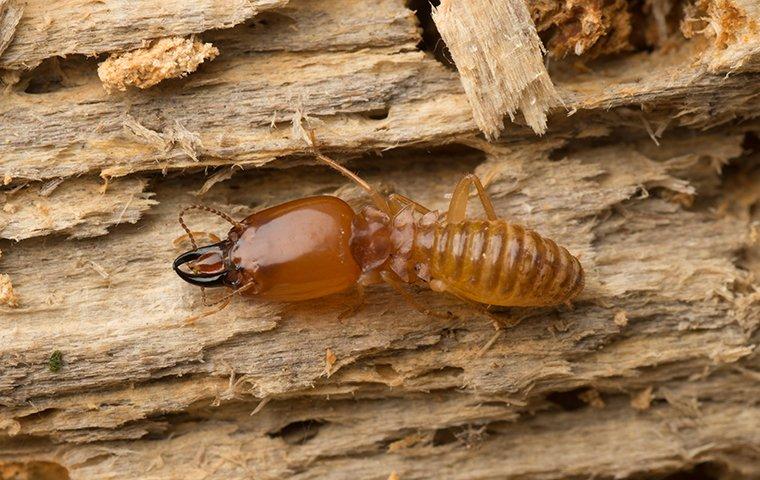 How Do Termites Function? What Are Infestation Signs?
Termite colonies are divided into three sections: workers, soldiers, and swarmers. The appearance of each is not the same for all subspecies. Commonly, workers in the area are white or grayish-white and 0.12 of an inch long. As they take wood apart, yellow-brown soldiers guard them with their sizable mandibles. Rectangular heads are another distinguishing feature. Swarmers are black, yellow, or brown and ½ of an inch long. If cocoons are full or the mating season is underway, these winged bugs will take off and start other colonies. Many people see them near windows and fixtures because they gravitate to light.
Additional markers are:
Off-color or wilting drywall
Having walls with maze patterns, needle-point holes, and mud tubes in them
Disengaging tiles and deteriorating floorboards
Paint that is peeling, puffing up, or looking water damaged
Finding heaps of fecal frass that's like salt and pepper
Hollow sounding foundations
Discovering the shed wings of swarmers, they'll be scaly
How Can Termites Be Prevented? Why Aren't "Do It Yourself" Termite Tricks Effective?
Commercial baits and liquids are usually the first things folks try when they want to get rid of termites on their own. From there, they might make an attempt with boric acid, orange oil, or vinegar. The last resort may be sun exposure for the affected wood in question. These efforts won't be fruitless, but the relief will be short-lived. Just huddles of insects here and there will die. Infestations won't be done for. In fact, multiple species are immune to pesticides. Specialty knowledge is needed to choose the best treatment.
Unfortunately, shelf goods and "homemade" blends can be very hazardous. Chemicals and their associated reactions are generally harsh. The directions on item labels can be hard to understand. Should there be improper use, the outcomes might be lethal. While you're going through a period of trial and error, termites will have the opportunity to flourish. The independent route isn't advised. Here are more valuable things you can do alone:
Replace or refurbish decaying or injured wood.
Fix moisture fractures right away. Begin with those wetting wood.
Make sure loose wood, like carpentry panels, doesn't have contact with soil.
Close up holes in foundations and utility lines.
Sit wood and greenery two feet away from the property.
Have annual inspections done by Aruza Pest Control.
What Can Aruza Pest Control Do About Termites?
Professional interventions are far more efficient and reliable than "at home" tactics. We at Aruza Pest Control have advanced and safe termite control solutions. Our highly experienced technicians will employ Termidor® liquid treatments designed to permeate colonies and establish a protective barrier. Renewable and transferable warranties and pre-construction avenues are available. Call today for a free quote!