The Easiest Way To Keep Mosquitoes Away From Your Charlotte Home
October 31, 2022
Do you enjoy spending time out in your yard? Some people avoid their yards this time of year because of annoying pests like mosquitoes. We assume these individuals do not like being bitten and itching at bumps on their skin for days after. If you consider yourself a mosquito-hater and want these pests off your Charlotte property, here are some simple prevention strategies you need to know.
Call Aruza Pest Control for faster services and find a quick answer to common yard pests. Find out why many locals choose us for their Charlotte pest control needs.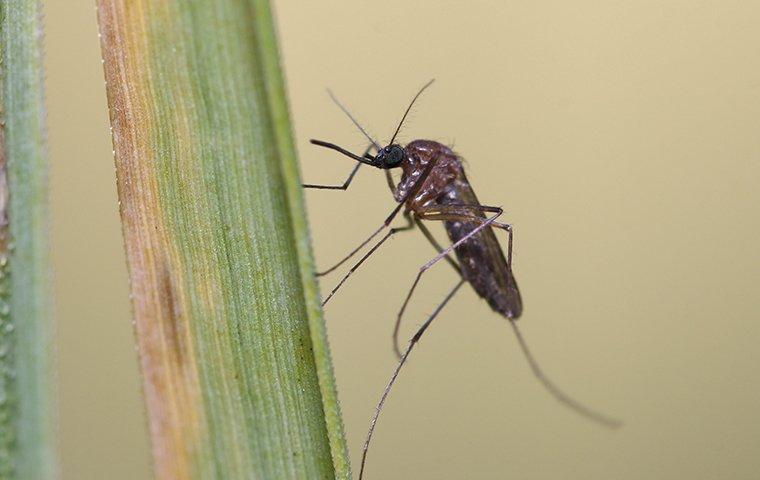 Mosquitoes In Charlotte: What You Should Know
You probably already know a few things about mosquitoes. You know these pests bite, you know these pests fly, and you know these pests are incredibly annoying. Here are a few fun facts about mosquitoes you might not know:
Only female mosquitoes bite.
Female mosquitoes use blood to provide nutrients for their eggs.
Mosquitoes like to spend time outdoors during dusk and dawn.
Mosquitoes lay their eggs inside pools of stagnant water.
Mosquitoes track their prey with carbon dioxide, heat, and silhouettes.
Populations of mosquitoes are denser in wet areas like swamp lands and marshes.
If there is anything you really need to know about mosquitoes, it is that these pests are controllable. You will never find total freedom outdoors, but you can drastically reduce your chances of being bitten on your property.
Three Natural Ways To Repel Mosquitoes
Many DIY methods help to repel mosquitoes. Here are three natural ways to deter these annoying pests:
Before going outdoors, put on lighter-colored clothing and apply bug spray to your body. We also recommend avoiding heavy exercise outdoors and steering clear from marshlands and swamps.
Eliminate sources of water build-up on your property; this should include changing the water in bird baths and ornate pools once every four days, making sure your gutters are flowing correctly, and addressing areas where rainwater has and will pool.
Install fans around your outdoor lounging areas. Mosquitoes are notoriously bad flyers and will have more difficulty landing on you if there is a light breeze.
Although a helpful tip, DIY will only do so much. If you want more detailed protection from the types of mosquitoes that cause trouble in Charlotte, you need professional assistance.
FAQ: Spraying for Mosquitoes In Charlotte
One of the most popular forms of mosquito control utilizes a spray or misting technique. First, we load a potent pest control product into a misting or spraying device. A professional will then use this device to treat common mosquito landing areas and breeding sites around your property. With this method, mosquitoes can only bite you if they fly the entire distance across your property to where you are; this is uncommon as mosquitoes regularly take breaks between short stints of flying.
Control Mosquitoes The Easy Way With Aruza Pest Control
If you are here today seeking ways to get rid of mosquitoes and have settled on professional mosquito control, we would be happy to help. Our team at Aruza Pest Control works hard to ensure that members of our community can enjoy their yards without dealing with frustrating pests. Let us visit you. We will evaluate your property, identify potential mosquito breeding grounds, and apply a fast-working treatment to eliminate and prevent these pests.
Call now if you have questions about mosquitoes in Charlotte or want to schedule your property for a detailed treatment plan. We would be happy to fulfill your needs.