What Charlotte Homeowners Ought To Know About Mosquitoes
December 19, 2019
We've all heard the persistent, whiny hum of a mosquito. At best, it is a sign of a nuisance to come. Irritating and itchy bites will be quick to follow. Mosquitoes have that uncanny ability to zero in on their target and disappear just before being swatted. They are equally exasperating on the baseball field as they are at your backyard BBQ or inside your house.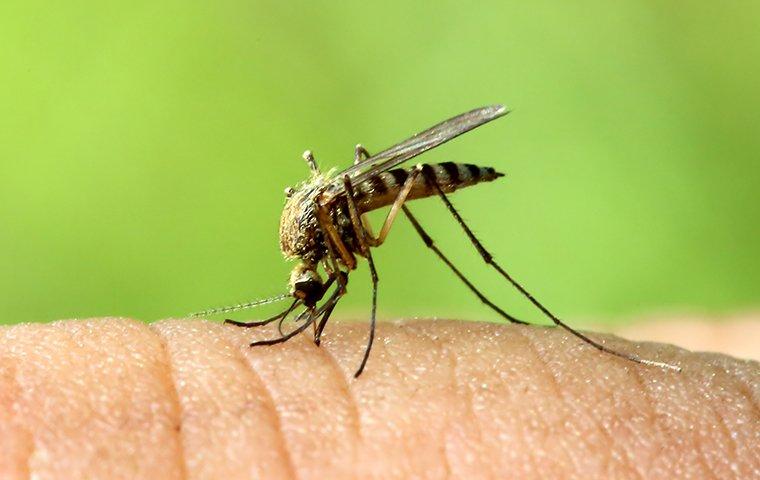 Dangers Posed By Mosquitoes
Beyond the obvious obnoxious traits, mosquitoes carry with them the risk of infectious disease. Worldwide, mosquitoes cause millions of deaths each year. The three main viruses that are transmitted to both people and animals by mosquitoes in North Carolina are West Nile Virus, Eastern Equine Encephalitis, and La Crosse Encephalitis. Most cases occur from June through September, with symptoms ranging from mild, flu-like illness to more serious conditions such as meningitis that can be fatal.
How To Protect Your Home From Mosquitoes
Mosquito populations can get out of hand in a hurry. Each female can lay hundreds of eggs in a 2-3 weeks causing rapid population growth. Mosquitoes like to breed in stagnant water. They rely on water to complete their life cycle. Therefore, getting rid of a large population, you must remove areas where they reproduce. Specifically, to ward off new generations of mosquitoes, remove areas of stagnant water such as tire swings, kids pools, bird baths, pet water, or gutters.

Regardless of your best efforts to deplete the population of mosquitoes, their existence likely seems inevitable. Here are some tips for protecting yourself against these buzzing insects:
To avoid bites try wearing long sleeves and light colors. You can also avoid being outside at dawn and dusk when mosquitoes are most active.

When protecting your home, it is critical to use screens on doors and windows.

Mosquitoes are attracted to light. Consider replacing outdoor lighting with lights less likely to attract mosquitoes.
A Professional Is The Best Option
In the end, these methods of protecting your property will likely fall short. Furthermore, if you choose to use a pesticide on your own, it can be dangerous. Chemicals that are carried by the wind onto other people's property are illegal no matter how much pesticide is being used.
Luckily, our experts at Aruza Pest Control offer a monthly seasonal mosquito service that will help you take back your Charlotte backyard. We specialize in using eco-friendly products so that they don't harm the ecosystem while we're treating your property. Remember, our goal at Aruza Pest is 100% customer satisfaction; if you're not happy, we will retreat your property or give you your money back. Please contact us today to speak with one of our friendly representatives about your mosquito control options today.