What Termite Swarmers Could Mean For Your Charlotte Property
February 12, 2021
If you're wondering why there are so many flying "ants" in your home this spring, you may want to get a second opinion. Odds are, those creatures aren't just ants, and they certainly are not harmless.
Like other spring animals, pests have a time frame in which their population simply explodes. Termites prepare to split their colonies in the spring, although they are technically active year-round. "Termite season" is the time of year in which reproductive alates are released from the colony and sent out to establish colonies of their own. They appear much like flying ants, which is how they slide by human pest radars virtually ignored.
Termites cost Americans over five billion dollars annually, and continue to become a greater and greater problem each year. Spotting termite swarms in or around your home could be the first sign of an infestation problem.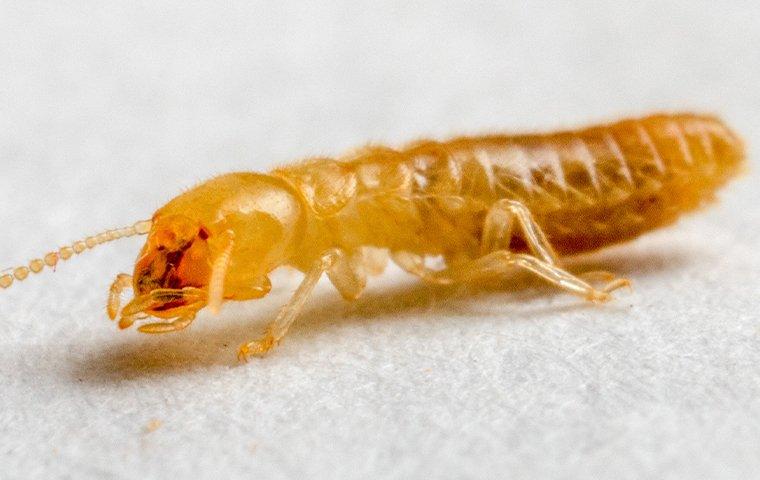 Making Your Charlotte Property Less Hospitable For Termite Swarmers
Termites are pests that require a specific environment in which to thrive. This can either be a good or bad thing depending on your situation. If you household is currently harboring termites, or has a history of harboring them in the past, there is likely a list of factors that have been attracting them in the first place.
Below are some techniques that make your property less hospitable to termite swarmers who could be looking to establish a new colony on the premises:
Reduce available moisture for termites to drink. Purchase a dehumidifier for use in problem spaces such as bathrooms or kitchens. Smaller rooms such as pantries, closets, or even basements can be fringed with desiccant bags or other water absorbers.

Ensure that the entry points of your home are sealed tightly. Any cracks, gaps, or crevices under doors, in window screens, or along the foundations of the home could let the swarmers inside.

Have your building pre-treated for termite activity before you move in. You may be able to check records of this post-purchase through a home inspector, or by talking to the sellers in question.
You can always hope that termites will never be a problem in your Charlotte property, but if we know anything about termites, that is simply wishful thinking. Have your home inspected for the signs of termite activity by phoning the pros at Aruza Pest Control today.
Pesky Pests, Professional Control
Termites are dangerous "silent killers" in homes everywhere, reducing floors, ceilings, and structural supports to sawdust-like frass in a matter of months. Home insurance policies and warranties will be powerless to help with any repairs. Unless you are currently receiving regular pest control visits from a reputable local provider, your home will be vulnerable to termite infestation all year long.
The best form of termite protection always comes from professional assistance, no matter how great or small your concerns may be. That's why hundreds of homeowners in the Charlotte area partner with the experts at Aruza Pest Control at the first sign of termite activity. Your home's defense always begins with an initial, free inspection, which hunts out any particular problems that could be leading to the acquisition of termites. Next, our crew treats your property with Termidor®, the strongest chemical treatment available for termite elimination today. Finally, an incredible $1 million warranty protection service is available for any homeowner who wishes to invest in their safety.
Terminate your termite pests with a little help from the professionals at Aruza Pest Control, your local Charlotte pest eliminator with over 20 years of combined experience. Give us a call, visit with us in person, or simply chat with us online to secure your initial termite inspection now. We're ready to make — and keep — you termite free today.