What To Do About Smelly Roaches In Charlotte
November 10, 2022
Cockroaches running around your Charlotte home are more than unhygienic; they can be smelly and dangerous due to the diseases they carry. Working with Charlotte pest control professionals is the best way to deal with all types of cockroaches that may be infesting your home.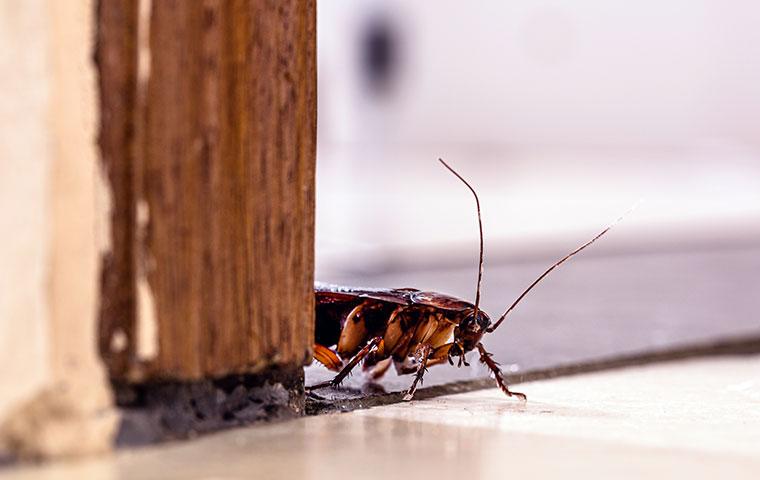 Are Roach Infestations Common In The Charlotte Area?
Cockroaches are a common pest in the Charlotte area, and this insect easily wreaks havoc once they manage to invade your home. You may encounter a few different cockroach species in Charlotte, including the German cockroach, American cockroach, and smokybrown cockroach. All of these species may cause problems around your home, including property damage, allergy issues, and the spread of disease.
Professional cockroach control is the best method for identifying and eliminating these pests.
Signs Of Roaches Inside Your Home
Signs of cockroach infestation around your home can include several items, some of which you might not even think are due to cockroaches. Review these signs to stay informed on cockroach invasions:
Seeing cockroaches around your home, especially in kitchens, bathrooms, and basements.
There are cockroach droppings on surfaces or floors (these appear much like coffee grounds or pepper flakes).
Shed skins and egg cases are around your home.
Stored food items have signs of damage to the packaging or are surrounded by droppings and shed cockroach skins, indicating that the food is contaminated.
You notice a strange odor around your home.
For more help determining whether or not cockroaches are invading your home, contact Aruza Pest Control today for an in-depth inspection.
Is The Unexplained Odor In My Home A Sign Of Roaches?
A strange or unpleasant odor frequently accompanies a cockroach infestation in your home. This odor typically smells oily or musty and results from roach droppings, the oils on the cockroaches' bodies, and cockroach pheromones. You may notice the odor only in certain areas at first, but as a cockroach infestation grows, so will the intensity and reach of the odor.
When you smell something weird around your home, especially if you notice it alongside other signs of a cockroach infestation, you should contact cockroach pest control in Charlotte for expert assistance.
Professional Help If You Struggle With Roaches In Charlotte
Professional help is the best way to remove cockroaches from your Charlotte home that you are struggling to defeat. Professional help is more reliable and efficient, but it can also be a worthwhile investment over time. Many cockroach control products that are store-bought won't target the root source of your infestation and can be less than adequate as cockroaches build their tolerance to these chemicals.
So, instead of trusting DIY cockroach control methods or home remedies, contact Aruza Pest Control with your cockroach control needs. Our team will thoroughly inspect your property for signs of cockroaches and help you identify your major problem areas. From there, we will work with you to develop targeted treatment plans that eliminate your cockroach problems as quickly as possible.
Our team of experts can also advise on keeping future cockroach problems at bay, utilizing tips such as sealing up cracks around your property, storing leftover food properly, and ensuring trash cans have tight-fitting lids.
We will handle your cockroach issues in no time, and you can reclaim your property from this smelly pest.
Contact us today to learn more or get started.