What To Do About These Drain Flies All Over My Charlotte Home
June 25, 2022
As drain flies invade your Charlotte home, you may be wondering what the best drain fly remedy is and how to get rid of drain flies for good. Fortunately, drain fly removal provided by Charlotte pest control can help you out.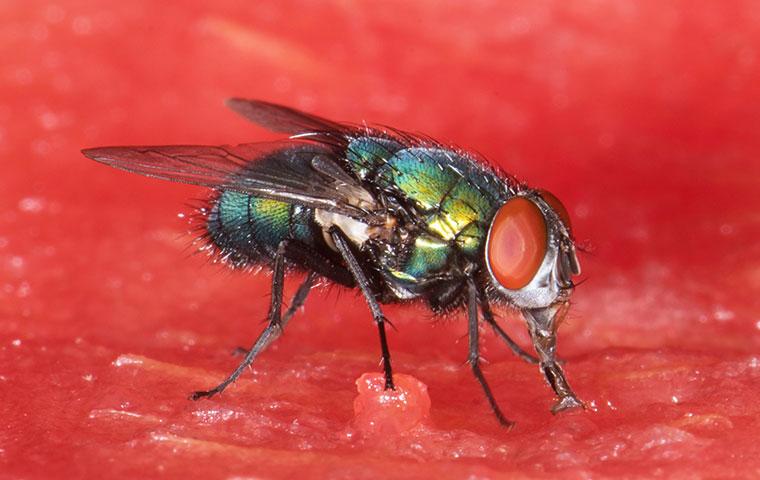 Where Do Drain Flies Come From?
Learning what causes drain flies is the first essential step into defeating this pest around your home. This tiny gnat-like insect feeds on organic material left behind in damp areas or areas with a significant build-up of stagnant water. The name 'drain flies' comes from the fact that most drains have buildups of organic matter and the proper moist conditions to host this fly, so the fly will commonly feed on the matter and breed in drains.
Drain fly infestations tend to start with only one or two flies invading your home from the outdoors, most likely following the aroma of these organic matter buildups in your drains. From there, they start to breed and inspire a full-blown infestation. If you work hard to reduce stagnant drain water and organic matter buildups, there is less of a chance that you will contract an infestation of this pest in your home.
Why Is It So Hard To Get Rid Of Drain Flies?
Drain flies reproduce quickly and tend to be very prolific. This can result in just one or two flies causing a massive infestation in no time. This makes it difficult to control the spread of drain flies and fully eradicate this pest from your home.
Additionally, drain flies are pretty hardy and adaptable. They are used to surviving in moist areas that have temperature fluctuations from cold to hot and have scales on their wings that protect them from very hot water that you can pour down drains. Plus, DIY drain fly removal methods may often be hit or miss due to how far this pest settles in your drain and the overall scale of your infestation.
Five Tips To Deter Drain Flies
If you want to deter drain flies from settling in your home, you can follow these five tips for preventing infestations of this troublesome pest:
Put in place window and door screens and keep exterior entrances closed when possible to stop drain flies from entering your home.
Regularly clean your drains in your home using a thin scrubbing brush, especially those drains in kitchens and bathroom sinks.
Regularly utilize drain cleaners to remove buildup and odors in drains that may attract drain flies.
Use a strainer in sinks and bathtubs to prevent any food or organic waste from getting into the drain and creating buildup in the first place.
Fix leaks and drainage issues in your home that result in excess moisture pools. This will help to eliminate drain fly breeding grounds around your home.
How To Get Rid Of Drain Flies In Charlotte For Good
One of the best ways to get rid of flies invading your drains is to reach out to our experts at Aruza Pest Control. Only our professionals will be able to determine the scale of your drain fly problem and provide you with effective, customized solutions. For total drain fly elimination, reach out to Aruza Pest Control today for more advice or assistance.