You Don't Have To Live With Ticks In Your Charlotte Yard
August 20, 2022
Outside the Charlotte city limits awaits many outdoor activities that will leave you both refreshed and relaxed. Enjoying some heart-pumping white water rafting can get your blood flowing, or if that's not on your radar, the various trails through local forests may lure you in for a relaxing hike. Outdoor enthusiasts beware - nature's beauty facilitates a perfect playground for local ticks, making pest control in Charlotte a year-round concern.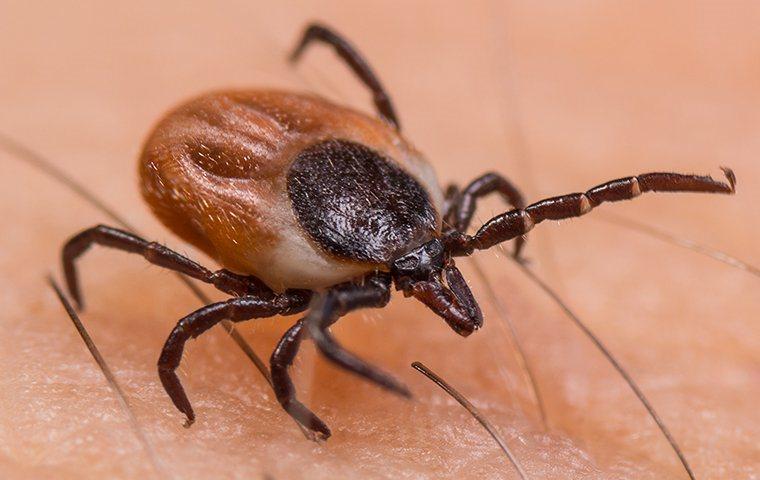 I Live In The Charlotte Area. How Common Are Ticks Here?
Unfortunately for Charlotte residents, ticks are prevalent in the area. Charlotte sits centrally within the state (between the Atlantic Ocean and the Appalachian Mountains); this plateau region is prime for tick encounters.
Four different types of ticks in Charlotte include:
American dog tick
Lone Star tick
Blacklegged tick
Brown dog tick
With a climate that is neither too hot nor too cold, Charlotte residents enjoy the perfect environment that keeps the tick population thriving. Having an active tick population brings the possibility of disease, one of which is particularly problematic for humans.
What Kind Of Ticks Lead To Lyme Disease? Are Those Here Too?
In the Charlotte area, the black-legged tick is a carrier of Lyme disease. Because they like to use white-tailed deer as hosts, they are sometimes called deer ticks. With the abundance of forest and vegetation, it stands to reason that Charlotte residents are likely to encounter this tick and possibly contract Lyme disease. Since Lyme disease can carry some serious complications, it is wise for residents to be aware of possible warning signs around their residences.
What Signs Should I Look Out For If I Think I Have A Tick Infestation?
The most apparent sign of a possible tick infestation in your dwelling is finding them on your body, pet, or around your yard. Even one tick brought into a residence (by a human or pet) can begin an infestation. Checking outdoor pets is essential before entering dwellings, and pretreating them with vet-approved flea and tick treatments is also advisable. People who enjoy Charlotte's warm weather and venture into tick territory should thoroughly check their clothing and body for ticks. Early detection and removal are essential. While ticks can attach to all body parts, they are often attracted to warm, moist body parts.
Six places to watch for ticks after outdoor activities include:
Underarms
Groin area
Behind knees
Inside ears
Within hair
Within the belly button
Ticks that escape notice and live within buildings will soon reproduce. They can lay eggs all over your residence. Typical places where ticks hang out indoors include curtains, furniture, doors and windows, near baseboards, and rug edges. Because ticks are small and easily transported into your home, tick prevention can be difficult without help from professionals like Aruza Pest Control.
How Can Aruza Pest Control Help Me With A Tick Problem?
Aruza Pest Control is a young company with over 20 years of combined pest control experience, making us the perfect company for getting rid of ticks in the Charlotte area. We have an exceptional reputation in the pest elimination field. Still, we also dedicate ourselves to educating our customers with essential information that can help prevent the toughest pests from visiting their homes and businesses. We care about protecting you and the environment by offering organic, environmentally friendly solutions to your pest problems. For customized pest plans that meet your individual needs, call Aruza Pest Control today.