Reliable Pest Control Solutions Kiawah Island, SC
The Kiawah Island lifestyle is enjoyable for home and business owners alike. However, when pests and rodents threaten your peace of mind, dealing with issues yourself makes things hard. Fortunately, Aruza Pest Control has both residential and commercial pest control services to meet all of your pest control needs!
Home Pest Control In Kiawah Island, SC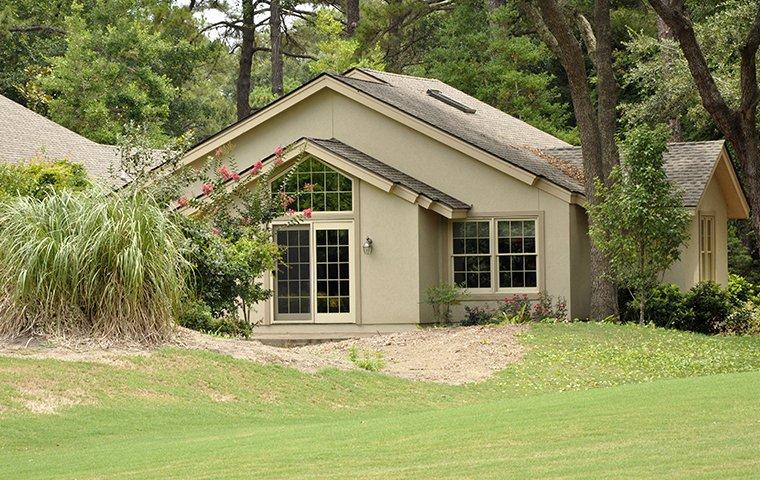 The problem with pest and rodent invasions in the South is dealing with them year-round. For instance, the damage that termites can bring to your property all year is well-documented, but other pests, such as rodents and carpenter ants, can also cause severe damage in both the summer and winter months.

Along with the potential for home damage, you also have to worry about pests and rodents making you sick. Mice, rats, roaches, and plenty of other common home invaders in the area can bring parasites and dangerous bacteria with them, putting you, your family, and your pets at risk of becoming sick.

Since home remedies and store-bought treatments usually miss the mark, the only guaranteed method of pest control is enlisting professional help. Call Aruza Pest Control today for all of your residential pest control needs.
Commercial Pest Control In Kiawah Island, SC
Business owners of Kiawah Island are a hard-working bunch, but many of them don't have time to implement proper pest prevention methods in their facilities. Failure to do so can result in severe profit losses for a variety of reasons, the most concerning of which is the reputation within the community. Since almost every customer is equipped with a camera and an opinion, a pest-sighting at your facility could wind up all over social media very quickly.

Furthermore, pest and rodent issues can destroy your inventory, contaminate stored foods, cause failed health inspections, and create an unsafe environment for your employees. Fortunately for your business, our business knows a thing or two about protecting your profits by preventing pest activity on your property. Call Aruza Pest Control today to find out about our quarterly treatments, on-call pest technicians, and eco-friendly solutions that can guarantee a pest and rodent-free facility.
Guide To Reducing Mosquitoes In Kiawah Island, SC
Although life at the beach can be a dream, mosquitoes can turn it into a nightmare. It's not simply the itchy mosquito bites that can cause trouble, it's what can happen in the event of a bite itself. Because mosquitoes can transfer diseases from bite victim to bite victim, one in every three hundred mosquito bites can result in a dangerous disease like eastern equine encephalitis, dengue fever, West Nile virus, and plenty more.

In order to reclaim your property from these dangerous flying pests, you have to prevent them from establishing a breeding cycle. This is difficult because mosquitoes can breed in less than a half-inch of standing water, so anything from a wheelbarrow to a flowerpot after a rainstorm can provide the perfect breeding site. While pouring the water out of these items and maintaining moisture control in your yard can help the issue, nothing will break the breeding cycle other than treating the water with professional solutions.

Homeowners who make the mistake of treating the water with their store-bought solutions either don't treat all of the breeding sites or don't treat the water properly, leading to a recurring problem and increased risk of diseases. The most effective way to drastically reduce the number of mosquitoes on your property, call Aruza Pest Control at the first sign of a problem.
Benefits Of Professional Moisture Control In Kiawah Island, SC
When some home and business owners of Kiawah Island think about keeping pests off of their properties, addressing moisture issues seems to be low on the priority list. However, preventing moisture buildup in both the home and the yard is one of the best ways to present a less attractive environment to local pests and rodents.

Many of the insects in the Kiawah Island area thrive on the humidity that our southern climate provides, and they prefer a dark, damp environment in your house. Roaches, for instance, will almost always nest in the damp places of a house like a basement or behind kitchen appliances. Plus, moisture issues can attract more damage, as termites are highly attracted to moistened, rotting wood that they'll chew through very easily.

Proper moisture management practices start outside the house. Regular lawn maintenance will ensure that moisture distributes evenly throughout the yard, while a proper gutter and downspout system can get rain runoff away from the side of the house. You'll also want to consider using a dehumidifier inside, in areas with poor ventilation, especially considering our climate.

While these methods can greatly decrease your chances of incurring a pest or rodent infestation, there is never a sure thing when it comes to your own forms of pest prevention. For other moisture-prevention tips and professional pest control solutions, call Aruza Pest Control as soon as you can.
Request Your Free Quote
Complete the form below to request your free quote.