Quality Pest Control Services In Sanford, NC
Sanford is a friendly city and community known for its hot, muggy summers and cold, wet winters. As with any area that receives high levels of precipitation, Sanford is home to a wide variety of pests that are always looking for ways to invade your commercial or residential property. To defend your Sanford property from the area's toughest pests, you should always enlist the help of a trusted pest control provider.
With over two decades of combined pest control experience, Aruza Pest Control is the right choice for all of your commercial and residential pest control needs. Our goal is to provide an excellent pest control experience that rids your property of existing pest problems and improves your quality of life. If you're ready to experience a pest-free future, look no further than the professionals here at Aruza Pest Control.
Residential Pest Control In Sanford, NC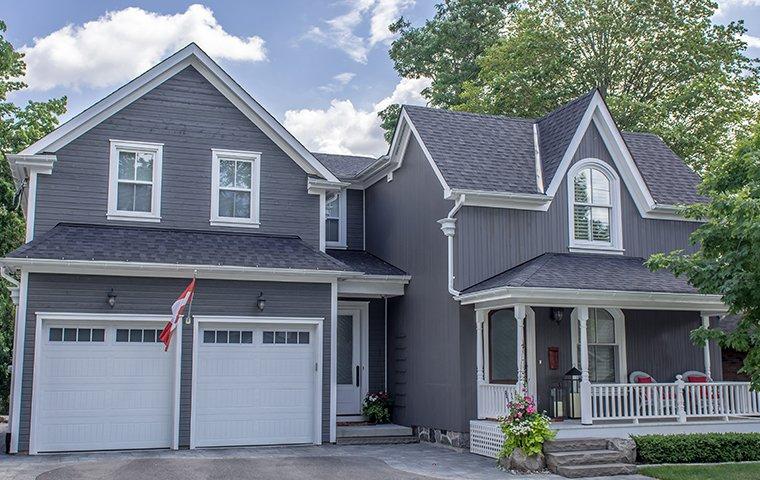 One of your most important responsibilities as a homeowner is protecting your Sanford home and family from harm. But when pests take over your residential property, they put the health of your family at risk. Protect your Sanford home and family from all kinds of pests by implementing ongoing residential pest control services from Aruza Pest Control. We are committed to delivering excellent pest control solutions that will keep your property pest-free throughout the entire year. With our skilled technicians working the job, you can rest assured that the protection of your home and family are in good hands. Don't hesitate to reach out to Aruza Pest Control today to learn more about our home pest control process.
Commercial Pest Control In Sanford, NC
Pests are a major threat to both the success of your business and your reputation. Invading pests are capable of damaging your property, disturbing your employees, destroying important equipment, and spreading dangerous diseases. Give your business the complete protection it needs by partnering with the skilled professionals here at Aruza Pest Control.
We understand that every business has different pest control needs, which is why all of our commercial pest control plans are customized to meet the specific needs of your business, budget, and schedule. Don't allow rodents, insects, and other pests to invade your commercial facility and threaten the satisfaction of your customers. Instead, contact Aruza Pest Control to receive excellent pest management solutions you can trust.
Are The Spiders In Sanford, NC Poisonous?
Many people are terrified of spiders. These common household pests have eight legs, multiple eyes, and sharp fangs, all of which give spiders a frightening appearance. Unfortunately, spiders don't just look creepy, they can also threaten your health. Spiders are not poisonous pests, but they are venomous. All spiders have venomous fangs used to bite and paralyze their insect prey. Although it's certainly not pleasant to be bitten by a spider, most spider species do not have venom strong enough to cause health issues in humans.
The only species of dangerous spiders found here in Sanford are black widow spiders and brown recluse spiders. Symptoms of a dangerous spider bite include muscle cramping, excessive swelling, rashes, headache, nausea, chills, fever, and difficulty breathing. Fatalities caused by spider bites are rare, with about seven people dying from a dangerous spider bite each year. To keep your Sanford property protected from spiders of all shapes and sizes, reach out to the skilled technicians here at Aruza Pest Control. We have the experience needed to eliminate all kinds of common pests, including spiders. Reach out to us today to get started on your first treatment.
Four Ways To Reduce Mosquitoes In Sandford Yards
When you go into your backyard to enjoy the warm weather, the last thing you want to deal with is a bunch of mosquitoes flying around your face and biting you. Because mosquitoes seek out damp environments in which to live and breed, our area provides the perfect amount of moisture for mosquitoes to thrive. To reduce the number of mosquitoes living around your Sanford property, it's important to minimize things that may attract mosquitoes to your property in the first place. Avoid attracting mosquitoes to your backyard by implementing the following mosquito prevention tips:
Replace the water in your birdbaths every few days.
Eliminate sources of still or standing water, which mosquitoes need to lay their eggs.
Drain areas of standing water in your lawn.
Pick up items that may collect rainwater, such as tarps, buckets, children's toys, and flowerpots.
Keep your lawn trimmed short and trim thick vegetation away from your property.
Install screens on your doors and windows to prevent mosquitoes from getting into your home.
If you're tired of dealing with mosquitoes around your Sanford lawn, the professionals here at Aruza Pest Control can help. Get in touch with us today for more details about all of the excellent pest control services we have to offer.
Request Your Free Quote
Complete the form below to request your free quote.