Moisture Causes More Problems Than You Think
If your home has a crawlspace, there is a high likelihood that moisture has crept in. While you may not consider a bit of condensation to be a significant issue, the truth is moisture in your crawlspace can cause considerable problems for your home. Not only can it damage wooden structures, but it can also cause mold and mildew, which can lead to poor health. It can also cause your home to be less efficient, leading to financial loss, and cause pests to invade, leading to health and damage issues.
The team at Aruza practice an ethical business model, and we are committed to providing excellent service in the Carolinas and Orlando, FL through our three core values: teamwork, integrity, and growth through our ever-evolving knowledge and methods. When you partner with Aruza Pest Control, you can rest assured that moisture concerns will become a thing of the past!
Our Moisture Control Offerings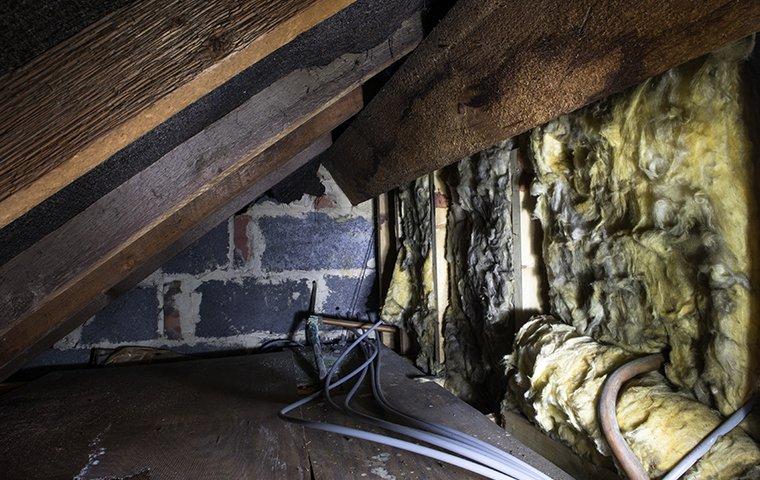 Aruza Pest Control offers several moisture control solutions to our Greensboro, NC and surrounding area customers:
Crawlspace Cleanouts
When moisture seeps into a crawl space, damage occurs that can make your family sick and compromise the structure and efficiency of your home. During a crawlspace cleanout service, we remove damaged insulation and trash. We then scrub all seals and wood structures to remove mold and fungus. We also treat the wood to prevent further problems.
Dry Zone Encapsulation
If not properly sealed, your crawlspace will develop moisture issues, even if you've had it cleaned out. Aruza Pest Control will seal and protect everything from the ground to the floorboards during the dry zone encapsulation process. We use polyplastic to keep moisture out.
We also provide crawlspace door and vent replacements.
Dehumidifier Installation
For crawlspaces with recurring moisture problems, we install dehumidifier systems. We recommend signing up for a yearly renewal plan with the dehumidifier system. This plan allows us to return to your home to service the dehumidifier, change filters, and keep the system updated.
We also install sump pumps and french drains.
Protect Your Charlotte, NC Home & Family
If left unchecked, moisture problems can cause severe respiratory problems for your family members; furthermore, they can cause costly damage to your home. Protect both by partnering with Aruza Pest Control to receive one or a combination of our moisture control services. Our services remove damaged items, eliminate moisture, and ensure that it won't be a recurring problem.
"To build a nationwide brand that gives back to its communities, strengthens the quality of life for its customers, and enables smart financial wealth for its employees." This is our mission statement, and it's how we guarantee a safe and effective experience that is guaranteed to work. To schedule moisture control services, contact Aruza today!
Request Your Free Quote
Complete the form below to request your free quote.