Preventing Pests At The Source
Pests common to our area can get inside a house several ways, and one of those ways is through your attic. Even if they find a different way in, they often choose to reside inside your walls. While they try to stay out of the sight of homeowners, they still cause problems for your home and family. What if there was a way to prevent the toughest pests in the Carolina's and Orlando at the source of entry and harborage? With Aruza Pest Control's TAP Insulation Service, there is!
"To build a nationwide brand that gives back to its communities, strengthens the quality of life for its customers, and enables smart financial wealth for its employees." That is our mission statement, and it is how our team of certified professionals give back to the communities we serve. Partner with Aruza today for an effective and ethical experience!
Our TAP Insulation Service Offerings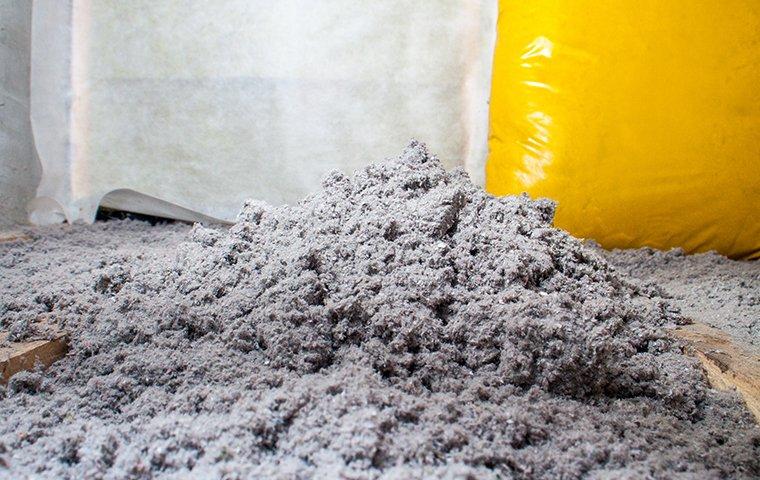 TAP insulation is a type of insulation that contains boric acid. When pests get into it, the boric acid eliminates them. By installing TAP insulation, you can prevent a pest problem before it has a chance to develop fully. TAP insulation has other benefits as well.
It is eco-friendly made of mostly recycled materials.

It provides superior protection against mold and mildew.

It is highly fire-resistant.

It provides acoustic control.

It makes your home more energy-efficient.
Top-Off Service
Our top-off service adds four to six inches of TAP insulation to the already installed insulation in your attic.
Full Service
Our full service removes the current insulation in your attic and fully replaces it with TAP insulation.
Superior Pest Protection For Your Charlotte, NC Home
Everyone knows that a well-insulated house is better able to stay cool in summer and warm in winter, saving you money on energy bills; TAP insulation with Aruza Pest Control goes several steps farther. It provides pest protection for your home, increased energy efficiency, fire resistance, and even acoustic control.
At Aruza, we practice three core values. First, we value teamwork: individual efforts committed to group goals; next, we put integrity first by putting quality over revenue; finally, we ensure growth by continually learning and evolving. Choose superior protection, and contact Aruza Pest Control to request TAP insulation in your home.
Contact us today for information about our TAP insulation, as well as our comprehensive home pest control offerings, and other specialty pest services.
Request Your Free Quote
Complete the form below to request your free quote.