Termites Don't Stand A Chance!
Termites are wood-destroying insects that can cause severe damage to homes and businesses across the Carolinas and Florida. No unprotected structure is immune from an infestation, and since termites can get inside without being noticed, they often remain undetected for months or even years, causing extensive damage. Protect your home or business from termites with help from Aruza Pest Control.
At Aruza, we believe in going above and beyond the call of duty. That's why our team of certified termite control professionals is committed to educating our customers on the services we perform and how to prevent termite infestations in the future. For a pest control experience that values teamwork, integrity, and growth, partner with Aruza Pest Control today.
Our Termite Control Offerings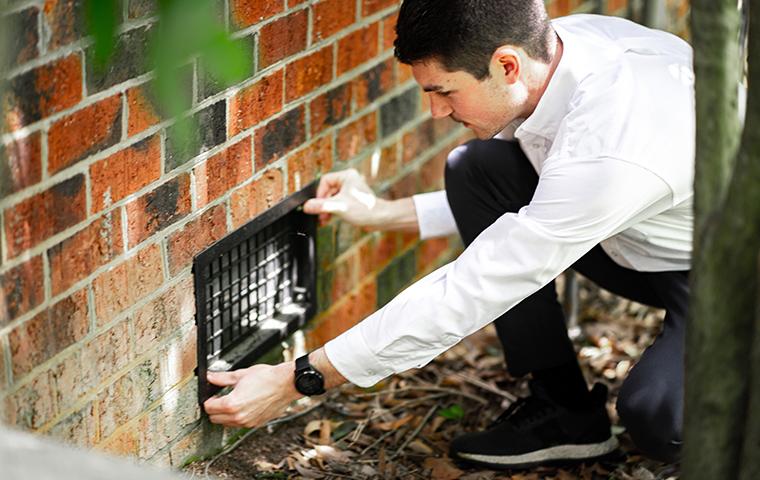 They say the best offense is a great defense, which is true for termites. Whether you have an active infestation or want to prevent termites from ever getting inside, termite protection is a must.
Free Inspection
We begin your service with a free inspection of your property. This inspection allows us to determine whether or not you have an active infestation, and if so, whether there are areas of your home or business that require special attention.
Treatment
At Aruza Pest Control, we use Termidor® to protect against termites. Termidor® is a liquid termite treatment that we trench into the soil around the perimeter of your foundation. It forms a continuous barrier of protection. Termidor® is entirely undetectable to termites. It proves fatal to them and to the other termites they encounter; eventually, this eliminates the entire colony.
Warranty
An optional $1 million damage repair warranty is available with our termite treatments and can be renewed each year and is transferable should you sell your property.
Pre-Construction Treatments
If you're in the beginning stages of building your home, it's the perfect time to protect it against termite damage. Aruza Pest Control offers pre-construction termite treatments that will protect your home against costly termite damage before you build it.
Termite Protection In Charlotte Starts With Aruza
With Aruza Pest Control's termite protection, you can be confident that we will protect your home or business against the threat of a termite infestation. Avoiding costly damage and repairs by being proactive is always a wise choice. Even if termites are already present in your home, our comprehensive termite treatment will eliminate them. Contact us to schedule a free termite inspection today! We also offer general home pest control as well as quality commercial pest control, ask us how we can help with your pest problem today!
Request Your Free Quote
Complete the form below to request your free quote.