Locally Owned & Operated Pest Control For Over 20 Years
With over 20 years of combined experience in the pest control industry, owners Solomon, Jordan, and Christian founded Aruza Pest Control with the mission to give back to our communities, strengthen the quality of life for our customers, and give our employees a solid financial foundation. We offer home pest control and commercial pest control services in North and South Carolina.
At Aruza, not only do we provide pest elimination services, but we also aim to educate the community about how to keep our area's toughest pests at bay to make their homes and businesses a safer place. In the long run, we believe reputation is essential; we care about ours and ensure that we serve our community ethically and professionally.
Why Choose Aruza Pest Control?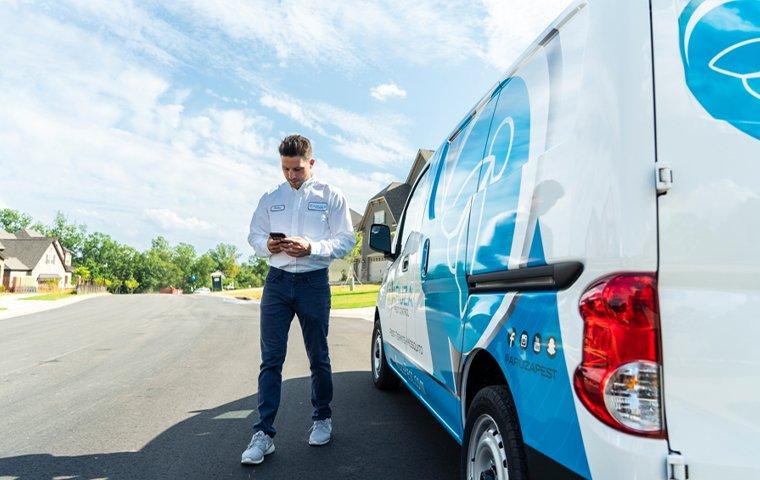 Although Aruza Pest Control is a young company, we have the experience, dedication, and innovative mindset to solve your pest problems. We are locally owned and operated, and we value the communities we serve. What sets us apart?
We have over 20 years of combined experience in the pest control industry.

We have a wide service area in North Carolina and South Carolina.

We provide residential and commercial pest control.

We use environmentally friendly products.

We provide superior customer service.

We offer the Aruza Guarantee.

We offer fully organic treatment options.

We always strive for 100% customer satisfaction.

We customize our service to meet your individual needs.

We provide a high standard of care to our customers with QualityPro trained employees delivering exceptional service.
At Aruza, we believe that strengthening the quality of life for our customers goes far beyond eliminating pest activity. We want to create an open and honest relationship with our clients to trust us to service their homes or business with the utmost care and professionalism.
At Aruza, We Work For You!
When you choose a pest control company, you want the assurance that they care about what happens to your home or business as much as you do; at Aruza Pest Control, that's our reality. We use eco-friendly products to ensure the safety and health of your family, and we offer the Aruza Guarantee because we care about doing the job right. You can trust Aruza Pest Control because we work for you.
"To build a nationwide brand that gives back to its communities, strengthens the quality of life for its customers, and enables smart financial wealth for its employees." That is our mission statement, and it's how we have continued providing excellent service for over 20 years. Give us a call to schedule pest control services today!
Request Your Free Quote
Complete the form below to request your free quote.