Work On Your Charlotte Business's Success Instead Of Worrying About Pests
Making your business a success takes time, resources, and the will never to give up. When common Charlotte, NC pests infest your facility, they threaten that success in many ways. They can cause costly damage to your property, put the health of your customers and employees at risk, and destroy your hard-earned reputation.
Here at Aruza Pest Control, we are committed to the successful operation of your business through our three core values: we value teamwork, put integrity first, and ensure growth through our ever-evolving knowledge and methods. Our services are guaranteed to strengthen your quality of life, your employees, and your customers. Stop pests and the worry they cause with help from your local pest control experts at Aruza Pest Control.
Our Commercial Pest Control Offerings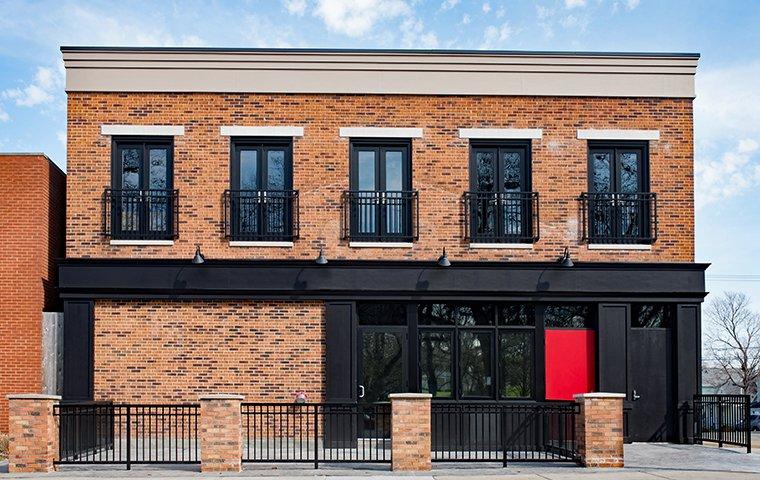 At Aruza Pest Control, we understand the problems caused by pest infestations and the need for a swift and effective response. We also know that every business is unique, which is why we tailor our commercial pest control plans to each business individually.
We begin by performing a detailed inspection of your property, taking note of entry points, harborage areas, and conducive conditions. By determining your current pest problems and areas that may be the source of future issues, we can then customize a pest control plan to suit your unique needs.
In addition to eco-friendly general pest control plans, we also offer fully organic options, as well as termite treatments, rodent control, mosquito reduction, and more.
The Aruza Guarantee
If more than the occasional pest shows back up in between services, we will come back and re-treat for free. If we have to come back inside to re-treat three times for the same guaranteed pest, we will credit 100% towards your next regular service.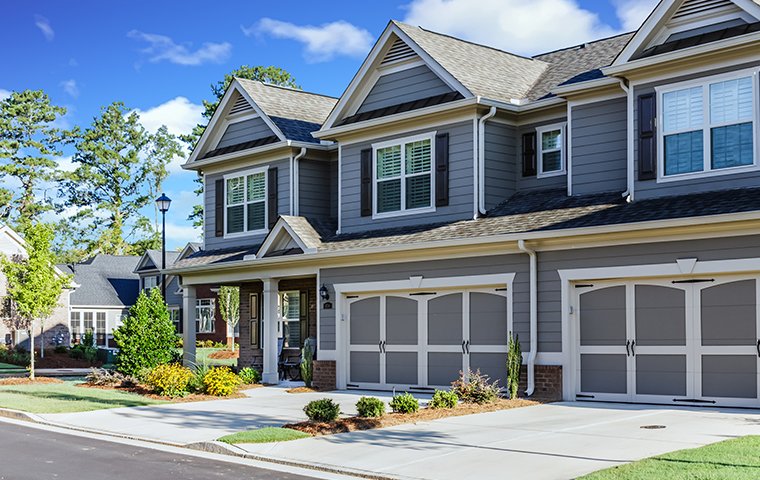 Property Management
When you have tenants in your care, it's vital to keep their health, safety, and happiness in mind from the office to apartment buildings. Protect your tenants from the threat of pests with the help of Aruza Pest Control.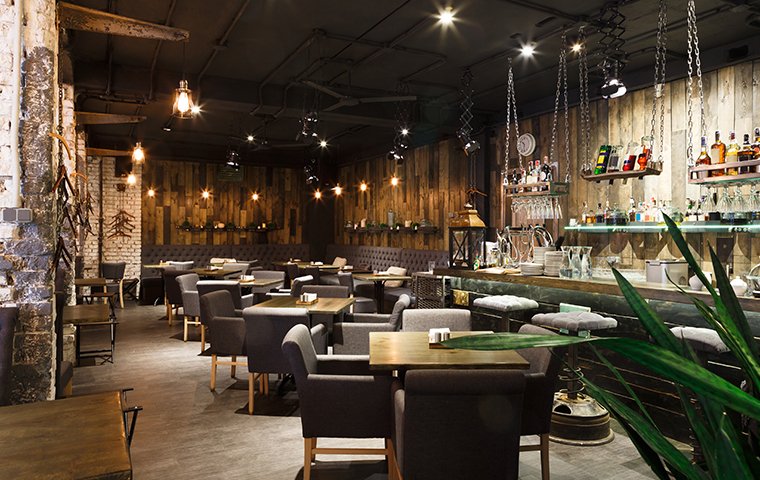 Restaurants
A restaurant is one of the worst places for a pest infestation to occur. Customers can get sick, your reputation destroyed, and the health board can close you down. Protect your restaurant with Aruza.
Warehouses
A warehouse is a pest playground, but it's far less fun for the warehouse owner when pests invade. Keep your inventory safe from damage by partnering with Aruza Pest Control for your commercial pest control needs.
Why You Can Trust Aruza Pest Control
Trusting a pest control company with something as important as your business is no easy task. How can you know that they'll do the job you need them to do? The following is a list of reasons why you can trust the local pest professionals at Aruza Pest Control:
We have over 20 years of combined experience in the pest control industry.

We customize our pest control plans to meet the specific needs of your business.

We provide service to almost every type of business.

We offer eco-friendly and organic treatment methods.

We treat a wide variety of pests.

We provide superior customer service.

We treat your pest problems so you can focus on the success of your business.

We guarantee our services.

We strive for 100% customer satisfaction.
Superior Service, Customized Treatments
At Aruza Pest Control, we treat every customer with care. We believe strengthening the quality of life for our customers means going above and beyond the call of duty. Our superior customer service means your satisfaction, and our customized treatments allow us to serve you with effective precision. You'll be happy you chose Aruza; we guarantee it. For an effective and reliable pest control experience that puts quality over revenue, partner with Aruza Pest Control today!
Request Your Free Quote
Complete the form below to request your free quote.