Protecting Your Home & Family From Pests Starts With Aruza
Pests are a fact of life throughout the south. Whether you're in our Carolinas or Orlando, Florida, service area, our hot, humid summers and temperate winters allow them to thrive, and, sometimes, they thrive in areas they shouldn't. If pests have gotten into or around your home, they might be more than an annoyance. Some pests are dangerous to your health or can damage your property.
To protect your family from our area's most common pests, you need the help of Aruza Pest Control. Our team believes in giving back to the communities we serve. We'll treat your home for pests and educate you and your family so you know what to expect from each service and how to respond if pest activity persists in your home. For a reliable pest control experience that puts quality over revenue, contact Aruza Pest Control today!
Our Home Pest Control Offerings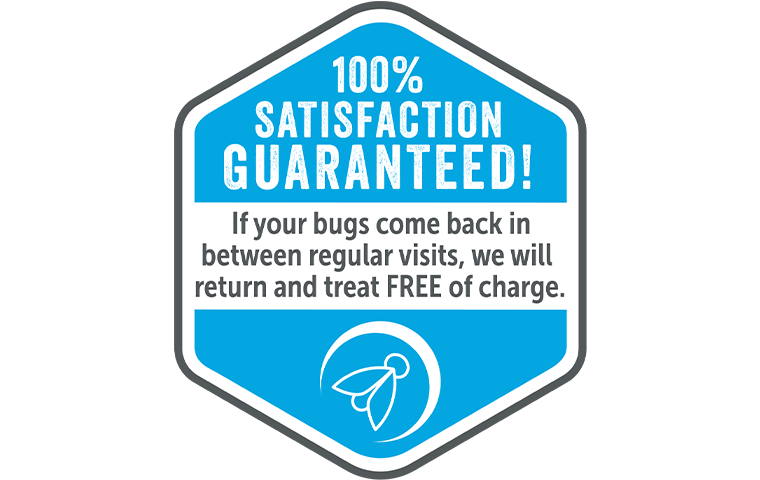 Aruza Pest Control's residential pest control is an eco-friendly, quarterly service that begins with a thorough inspection of the interior and exterior of your property. We'll make a note of your current pest pressures, areas of entry, and any conditions that may contribute to a future infestation. We'll then treat the interior of your home. The Aruza Guarantee covers all the interior pests that we treat, including the following:
American cockroaches

Meal moths

Odorous house ants

Cell bugs

Spiders

Argentine ants

Centipedes

Hornets and wasps
Our residential pest control also includes full yard protection, including removing wasp and hornet nests. We offer a re-treatment guarantee for fire ants and fleas, and our exterior treatment includes fire ants, fleas, ticks, and rodents. In addition to general home pest control, we also offer a variety of additional services for your home and yard.
The Aruza Guarantee
If your bugs come back in between regular visits, we will return and treat them FREE of charge!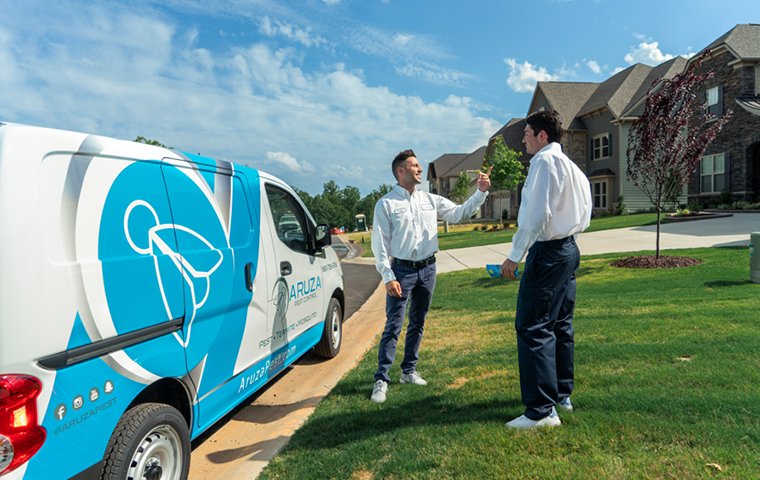 Inspection
We begin each treatment with an inspection to determine what pests you're dealing with, how pests are getting inside, and what areas need the most attention.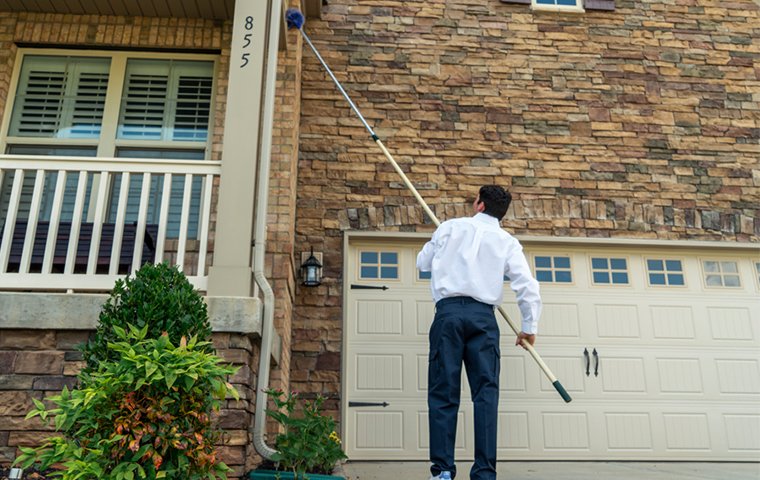 Treatment
We offer eco-friendly or entirely organic treatment options. Quarterly, bi-monthly, and one-time services are available to meet your particular needs.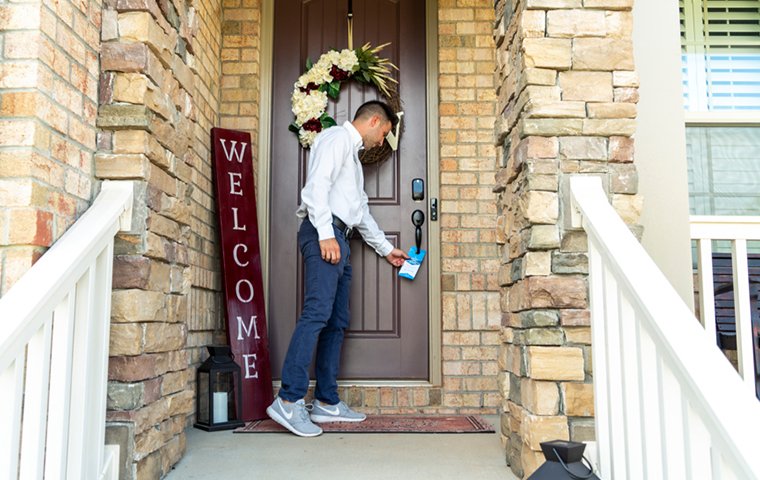 Follow-Up
If you're on a recurring plan, follow-up treatments will occur regularly, depending on the plan. We also perform re-treatments between service visits if necessary.
Our Additional Pest Control Services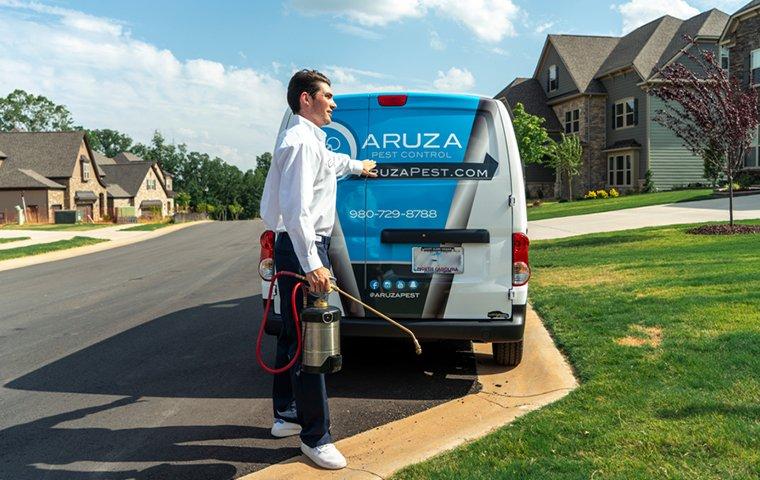 Mosquito Reduction Services
Our mosquito reduction services in North Carolina and South Carolina are available monthly from April through October. Mosquito services in Orlando, FL are available all year on a Monthly or Bi-Monthly schedule.
Rodent Control Services
Our quarterly pest control service includes basic rodent control, but we also offer rodent control as a stand-alone service. You can choose a warrantied recurring plan or a one-time service, which does not have a warranty. Our rodent control services include baiting, trapping, and exclusion work. We do not perform sanitation services.
Eco-Friendly Pest Control That Works
We care about the health and safety of our customers and the environment. Our residential pest control services use eco-friendly products, and we also have fully GreenPro options available. You can feel good knowing that your family won't have to worry about the threat of pests or any problems resulting from the treatments.
At Aruza, we practice three core values to provide the most effective services available: we value teamwork, put integrity first, and ensure growth by continually educating our employees and evolving our methods. Through these values, we can create a team that is committed to excellence. Partner with Aruza Pest Control today, and take back your home from pests!
Request Your Free Quote
Complete the form below to request your free quote.